Nainativu is the one of the small island of Jaffna peninsula.  This island is famous for the worship places to Hindus and Buddhists. Nainatheevu Nagapoosani Amman and Nagadeepa Viharai are the sacred places of Nainativu Island. Nainativu is called as manipallavam too. There is no land road connecting the nainatheevu from Jaffna peninsula. Worship peoples and tourist hast to come from Jaffna to kurikadduvan about 36 km  by bus or own vehicle. Then, they have to take the boat as possible.
Yes, I know that you don't know about the boat time to Kurikadduvan to Nainathhevu jetti. you all are worried abou that. There are boats for every 30 or 45 minutes. There are more boats available in Nagapoosani Amman Festival Time. So, don't scare about boat schedule time. About 30 minutes is enough for the boat travelling. Do you want to go to Nagapoosani Amman temple or Nagadeepa Temple, and then you can choose the right boat for your travelling. Mostly Nagapoosani Amman boats are available there. There is a bus infront of Nagapoosani Amman temple and you can travel through the bus to Nagadeepa Viharai. It almost takes 5 minutes travelling to nagadeepa Temple from Nagapoosani Amman Temple. And also, there are some autos also available for the hire.
---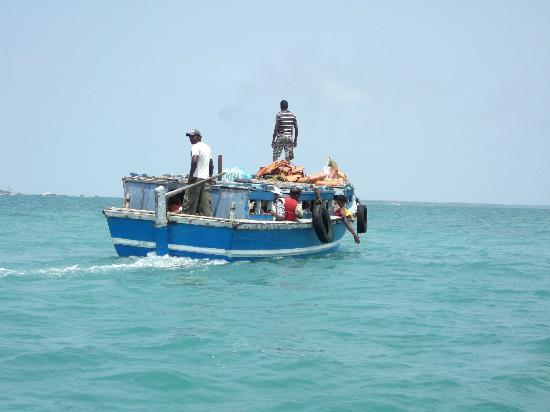 ---
Nagapoosani Amman Temple
Do you want to know about Nagapoosani Amman Temple?  Nagapoosani Amman temple is the ancient temple which is build for Lord Parvathi devi of Lord Shiva known as Nagapoosani. This kovil's kopuram is about 108 feet height. This kovil's history is in the old Tamil literature books of India. Annual festival is occur on june or july for 16 days with about 5000 visitors per day during festival season. There is free fodd every day provided by Amuthasurabi Annathana Mandapam. So, Don't worry about your lunch. There is an old heritage hall also there. You can visit the temple from 6.00a.m to 6.00 p.m. There is no photography allowed inside the temple.  I also visit there for about 5 time with family and friends. Really best worship place to visit there.
---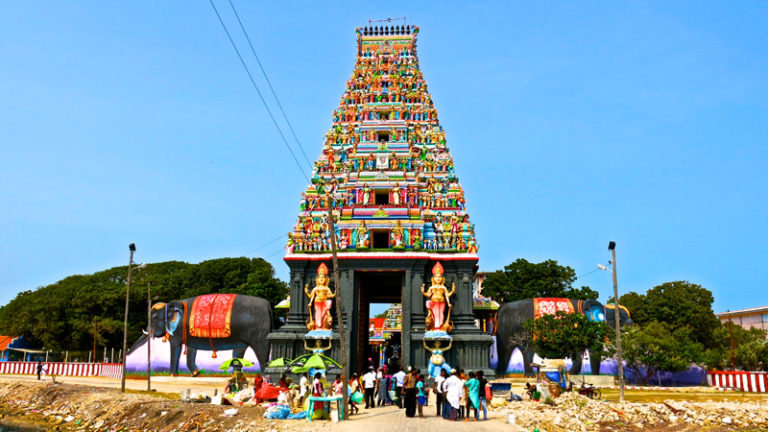 ---
Nagadeepa Purana Viharai
Nagadeepa Purana Vihara is an ancient Buddhist temple in Jaffna. It is among the country's sixteen or seventeen holiest Buddhist shrines in Sri Lanka.  Lord Buddha came here while his second visit to Sri Lanka. This is maintained by Srilankan Navy force.  All Sinhalese who visits Nagadeepa Purana Vihara people also can get lunch from Amuthasurabi annathana Mandapam. Taste the food of the Island. Why don't you visit here?
---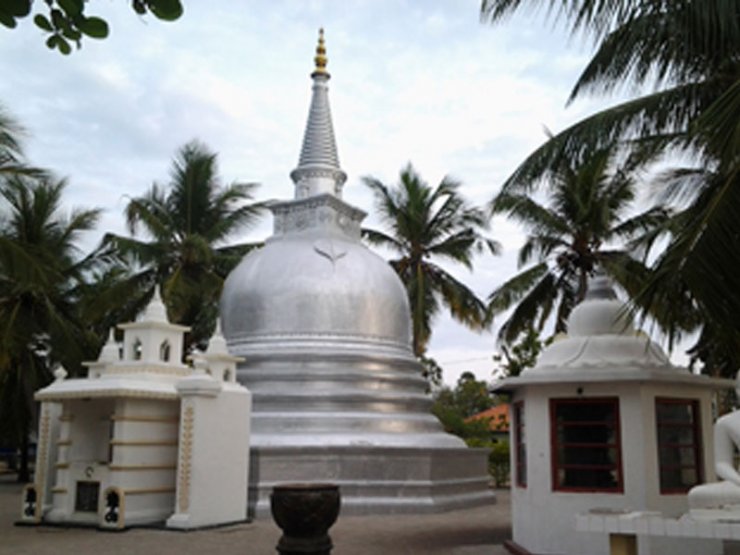 ---
So, Plan a day trip to Nainativu with your schedule. Get the blessings from your Lord. Enjoy the boating with your family or friends.  Keep Enjoying. If you travelled before, share your  experience with me.