Star Vijay Television is the leading Tamil language entertainment channel all over the world.  They are providing Reality programs, Comedy shows, Events, serials and etc. But, I am the one so addicted to serials. What to do? That is girls habits no? Are you a serial addict of Vijay Television? Vijay television provides Pagal Nilavu, Raja Rani, Mowna Ragam, Nenjam Marapathillai, Saravanan Meenakshi, Ninaika therintha Maname and Kalyanamam kalyanam. Those serials give us some social messages too. Do you wanna review of Srilankan girls? Yeah, I analyzed with my girl's gang and gonna give a review to you.
I am gonna give you the order of favorite drama. Don"t get angry with me. This is just review from my friend's gang.
1. Nenjam Marapathillai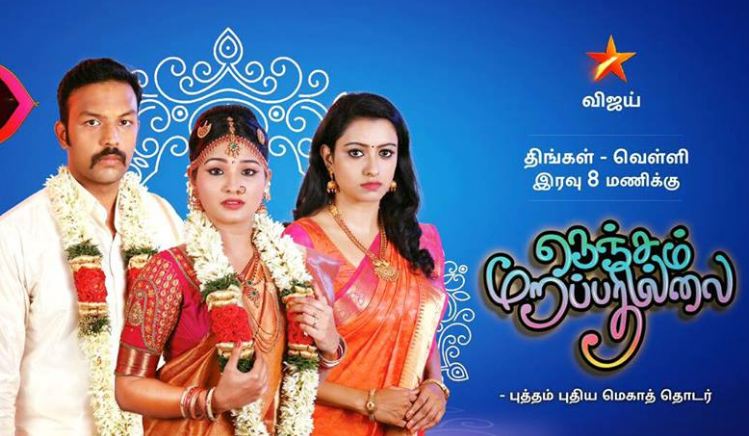 ---
Nenjam marapathillai is a serial telecasting at 8.00p.m on weekdays which is running love story of a policeman who is named as vikram and he loved a girl but unfortunately his loved one was married by his brother because of his family situation. After that, his brother knows the truth and he was coiffured. At the same time, Vikram Married a girl named sharanya by the village situation. This story is full of Love between Vikram and sharanya.
This serial is attracted by freak behaviors of sharanya, the love between the both, how is she handle the family. I am living in a hostel so we don't have a television but our roommates eagerly waiting to see Nenjam Marapadhillai as the first watching serial among all of the serials on Youtube.
They are teaching us to how we have to control our family in a good way and how we achieve the goal in any situation same as sharanya trying to become a doctor when she married also. These are some good things and attracting viewers.
2. Chinnathambi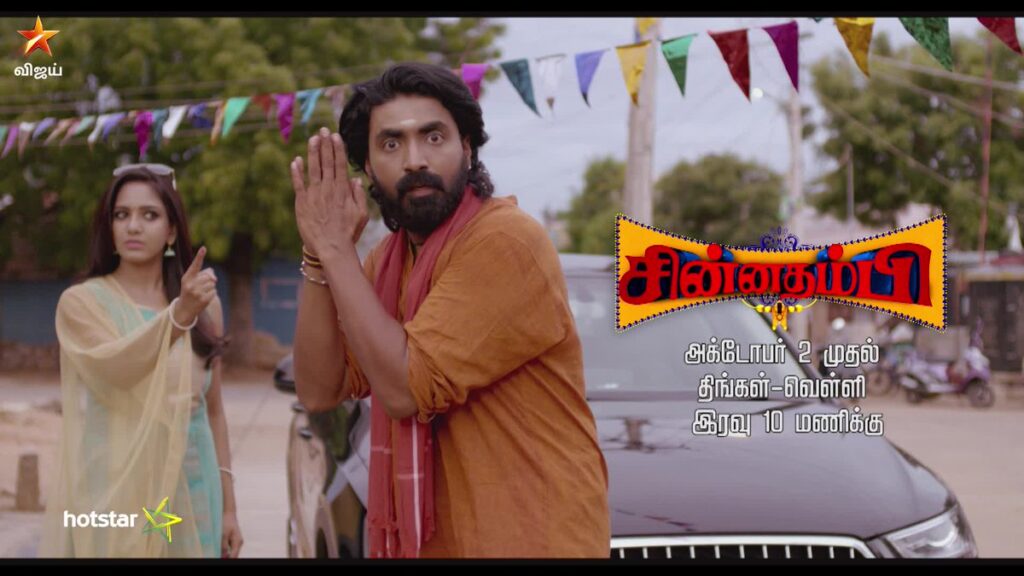 ---
Chinnathambi drama is telecasting at 9.30 p.m on weekdays. The love between a posh girl who lives in a town and the boy who lives in the village. They married unfortunately and their love starts after the marriage. This drama advise people to how can you love your mother, obey your parents, how can we get adjusted for any life in our life stages, improving confidence and etc.This gets the second place when I get voted for the drams in Vijay television.
3. Pagal Nilavu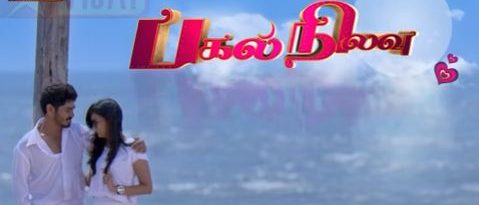 ---
Pagal nilavu is the serial a man who has two wives and how can he manage them with his extended family and also there are some love stories for their children like university love story, cousin love an etc. They mostly attract them by the love stories of the youngest people of the family.
They are advising us to have one relationship is better for our happiest life.  They show which problems will come when we marry a cousin in the family. It telecast at 6.30 p,m on weekdays.
4. Mowna Ragam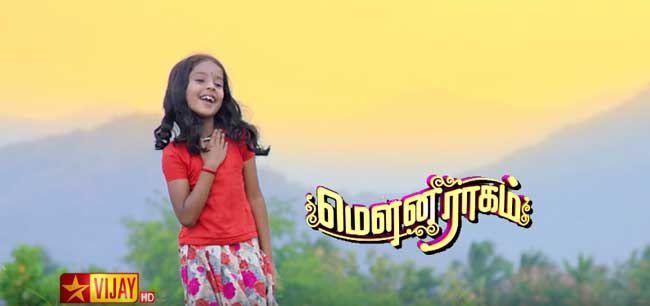 ---
This drama is about a small child who lost her mother and how he is attaching to her father who married another girl. Her father is a famous singer and also she is well in singing and how she is going to achieve the best in singing. What's the possessiveness fights between the first wife daughter and the second wife's daughter? They are showing that in an extensive way.
They are attracting the people by the innocent character of the small girl who named as Velan and acting as a boy for a reason. They teach us to don't spoil others life and have to respect other feelings.
5. Ninaika Therintha Maname

---
Ninaika therinthamaname is a story of a girl who lost her memory and he married a new one after that she gets to know she married already. The story continues like this. This is the new drama but attracting all of us because of the strenuous story of this.
They are advising us to don't tell lies in any situation and how the lie will affect the life. This drama telecasts at 9.00 pm on weekdays.
6. Saravanan Meenakshi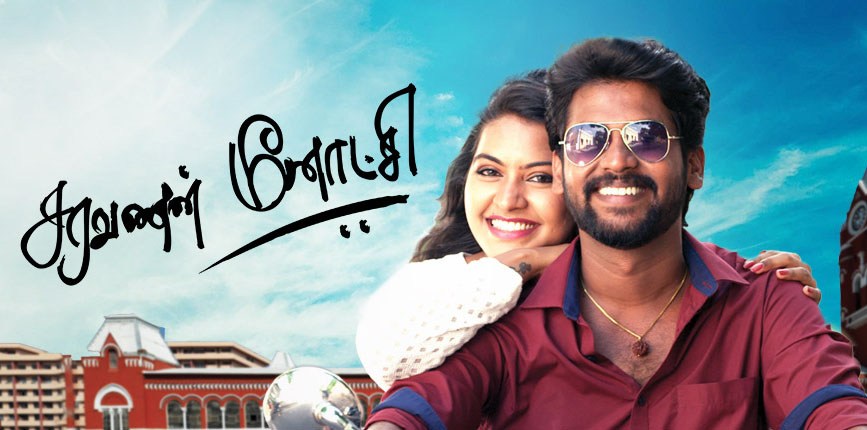 ---
Saravanan Meenakshi had the best two seasons but nowadays it'market was decreased. It's a family story and the fight between the family. They didn't give more interest in this drama in this third season.
The drama viewers want more strenuous turning points in the serial. They just teach us to do good things and when you do good things you will earn the best love bonding with your family.
7. Raja Rani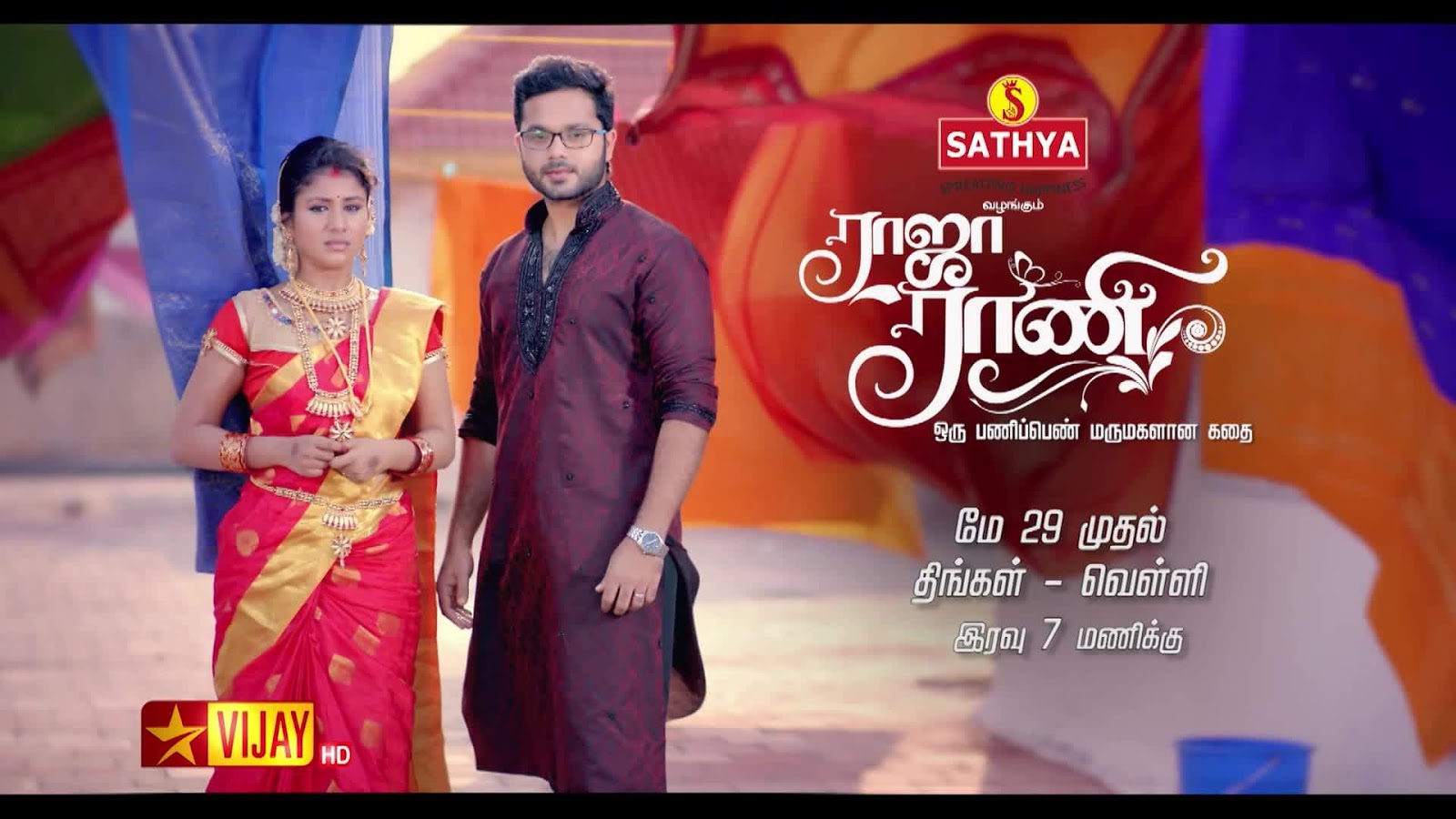 ---
Raja Rani is the story of a family. The darling son of their family married a servant girl of their family and how she manages the family.  She is an illiterate girl and her husband helps her to become literate. The drama is going very slow without strenuous which I asked from my friends.
Literate the uneducated girl is the best thing in the drama. You can watch this serial at 7.00p.m on weekdays.
8. Kalyanamam Kalyanam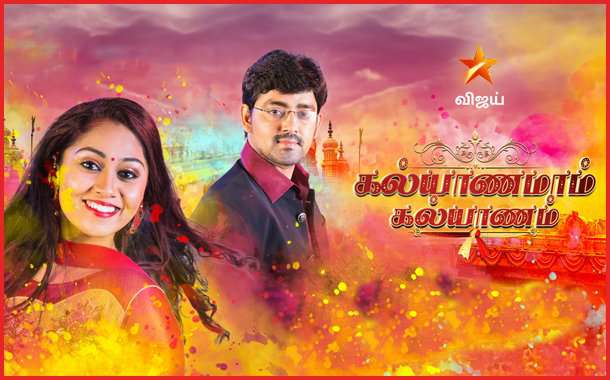 ---
Kalyanamam Kalyanam is a newly started teledrama about the girl who wants to live the happiest family life and the boy who is want to become a businessman. we have to wait for some days to know about this drama.
You can watch the most favorite serials. Don't feel alone when your boring time watch this drama's through Vijay Television, Hot Star, and Youtube.
Really Superb Drama. If you are not satisfied with this you can give a comment and feel free to share your thoughts about these dramas.