What do you remember when you heard the name of the Island Katchatheevu? Is this really in India or Srilanka?Is this Island inhabited by Srilankan Tamils? I am sure. These types of questions come to your mind when you think about Katchatheevu Island. Yes! Sri Lanka has the ownership of this Island. Katchatheevu is an Island which is situated between Neduntheevu Island, Sri Lanka and Rameswaram, Island and this Island is about one square meter in area. There are no people living there and there is a catholic's shrine. Most of us like to visit Katchatheevu Island. But, we didn't know about the festival time of the Island. There is a Small description of the visit to Katchatheevu. Let's plan a trip to Katchatheevu Island.
---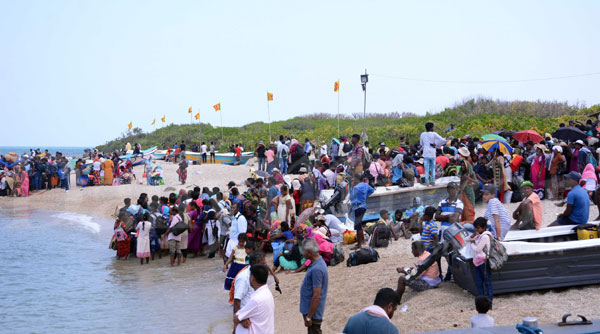 St.Antony's Church
This is the only one sacred place of Catholics in Katchatheevu Island which is the center of the Fisherman Saint of India and Sri Lanka. There is a feast and car festival annually celebrated in last week of February every year. Most of the fisherman of Tamilnadu who sails the boat through the Palk Straits for their fishing comes to the annual feast to Katchatheevu. Not only Indians and also the north people of Sri Lanka go for the feast to the church. There are boats coming from both countries without any flags as the same nation of Katchatheevu on those festival days. This festival continues for three days here.
---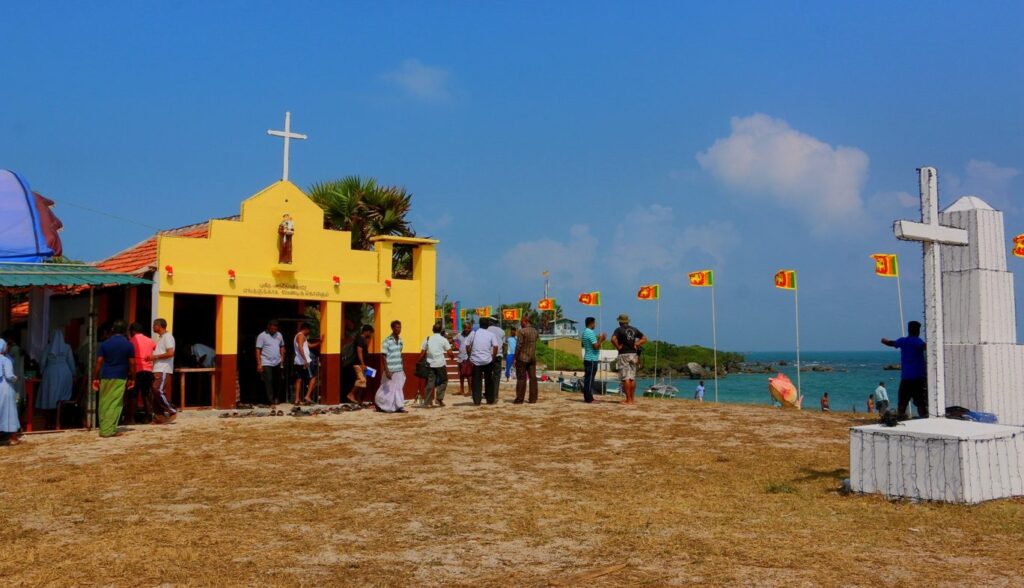 ---
There are no passports for visiting this Island for both countries. There are some restrictions for Indian people. Only 60 boats are permitted to go to the church during the feast time. But, there is no restriction for Srilankan People. About 2000 people from India and 4000 people from Sri Lanka are allowed for the feast last year. The distance between Kurikadduvan to Katchatheevu Island is about 38.5Km. There are some Navy boats available for traveling during the feast time. There are so many temporary stalls from both countries on those three days.
As a Srilankan people, we like to go for a pilgrimage visit to Katchatheevu or as a trip. Are you confused about the facilities in Katchathhevu? Sri Lankan Navy force provides facilities for you in this Island. There is no more drinking water. We have to buy that drinking water here. Do you like to stay there? Then, you have to carry tender with you. Pack your bags with your basic needs.
Would you like to arrange a trip to Katchatheevu? Are we planning to go for this Island Next Year during the festival time? If you wish then you can join with our trip to Katchatheevu. Make your travel diary as more beautiful with this one.