Do you ever go to Sripada? Sripada is the most famous pilgrimage mountain in Sri Lanka. Its shape is like a pyramid and it's one of the highest mountains in Sri Lanka. It's 7360 Ft. height and it has a very ancient footprint on it tops. There are some conflicts with this footprint. But in another way, it's good because for that reason people doing hiking and that continued protection of that shrine place have got. Which has been venerated as a sacred sigh from remote antiquity, A depression in the rocky summit resembles a huge footprint. Still, it's complicated to identify which religions god's footprint. Hindus said god Shiva's footprint, Buddhists said Lord Buddha's footprint and Muslims said Adam's footprint. Still, there's no big fight against religions but all religious people came and worship peacefully.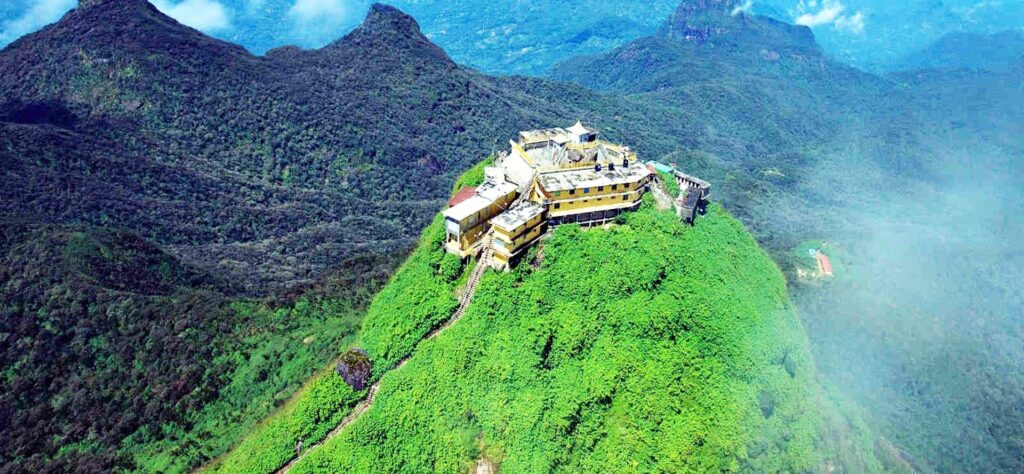 ---
There is a season for Sripada's hiking its December to April. Most of the pilgrim is pray to hike the top. That seasonal time the way of the whole mountain path is decorated with colorful lights. You can meet some new cultural friends and families in the way of hiking. There is some adult's group make songs and musical drums to make the journey enjoyable. You must enjoy the best hiking experience and be making new friends. The climate and the crowd make your mood very perfect to climb. Most of the climbing is start from the evening and it last whole night.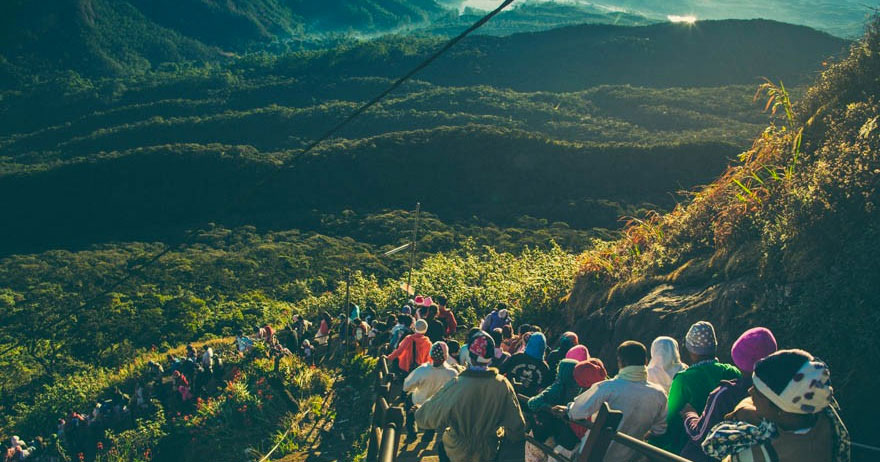 ---
The best part of Adam's peak is the glorious and spectacle of sunrise. Around 6 o'clock you can reach the top of the mountain and every pilgrim believe it's the blessing of God that see the sunrise. It's the world best sunrise. After watching the sunrise only the pilgrims do other religious rites. Who are really appear physically incapable of the strenuous effort, Young & old married womens carrying children, & a lot ofold mens, make the ascent strengthened by belief that they're doing an extraordinary meritorious act.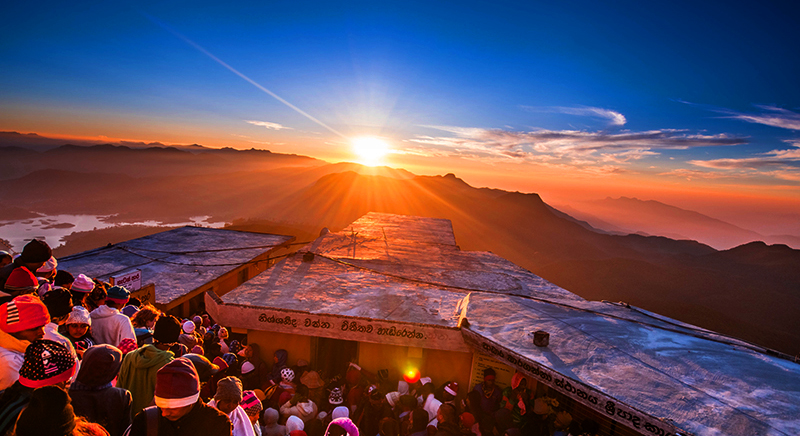 ---
You can enjoy the most beautiful physical and natural places of Sripada. On the way of Sripada, there are many shops to eat and some are cooking. It's different enjoyable thing. Than this, there are many butterflies you can see the way of Sripada. Some believing said that these butterflies are going to the pilgrimage and after finishing that journey on the top of the mountain they died. You can see many butterflies died on the top.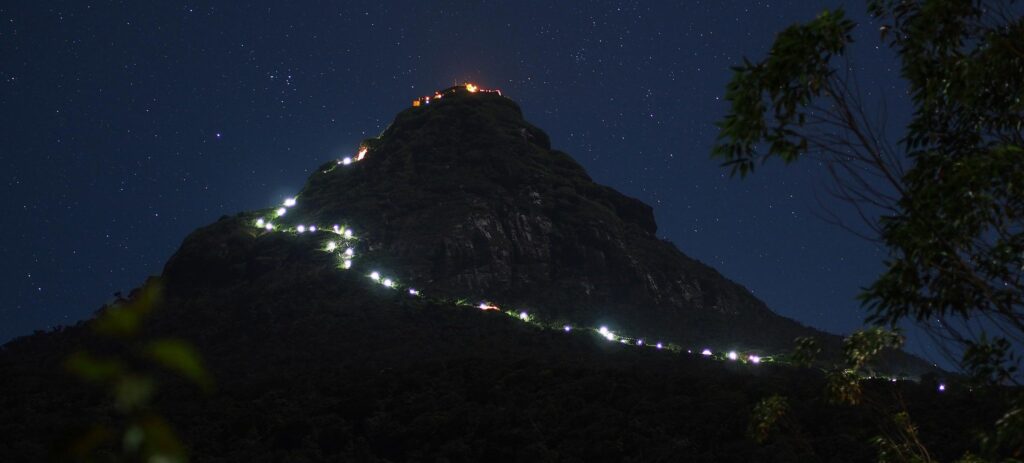 ---
Therefore the Lankans best hiking and Shrine Mountain is Sripada. Everyone must go and enjoy the natural glorious beauty of the top and the world most beautiful sunrise and also in the evening sunset also very fantastic. Tell me something, how many time do you go to Sripada? And what are the interesting things there did you enjoy? Share your experience comments below.