You all like to travel to the hill country. Right! Specially Nuwara-Eliya is one of the districts which attracts tourists by its nature.  Gregory Park, Hakkala Garden, Seetha Eliya Temple, Pidurutalagala Mountain and etc are some of the most attracting places in Nuwara-Eliya. Most of the people don't add Pidurutalagala Mountain in their trip schedule. Don't you like adventurous traveling? Why don't you visit the highest Mountain in Sri Lanka? Do you like to hear my story about the trip to Pidurutalagala Mountain?
We planned to go on a trip to Nuwara-Eliya. We traveled from our University in 2016. So, We started our journey from our journey about 9 am from the Sabaragamuwa University of Sri Lanka. We arrived there about 11 am by bus and we visited Hakkala Garden. We have a friend in Nuwara-Eliya. So, we all stayed in her home and get our dinner. We don't have a plan to go for Pidurutalagala Mountain.
Pidurutalagala Visit
---

---
At the next day morning, my friend's father decided to pick up us to Pidurutalagala Mountain. We are surprised at the moment. Yes!The highest mountain of SriLanka. It's about 2524m in height. We started our journey at 8 am. We traveled from Nuwara-Eliya town to Pirutalagala ground in 15 minutes by Hiace van. We asked permission from the ground floor and we traveled to top. Really, adventure traveling is one-way road traveling. There are some cautions like wild animals are there. Really, the frightening moment for us to travel through that road. That is a terrible way to travel to the top of the mountain. There is no way for travel to the top of the vehicle which is big than Hiace van. We traveled for 45 minutes to the top from the ground.
---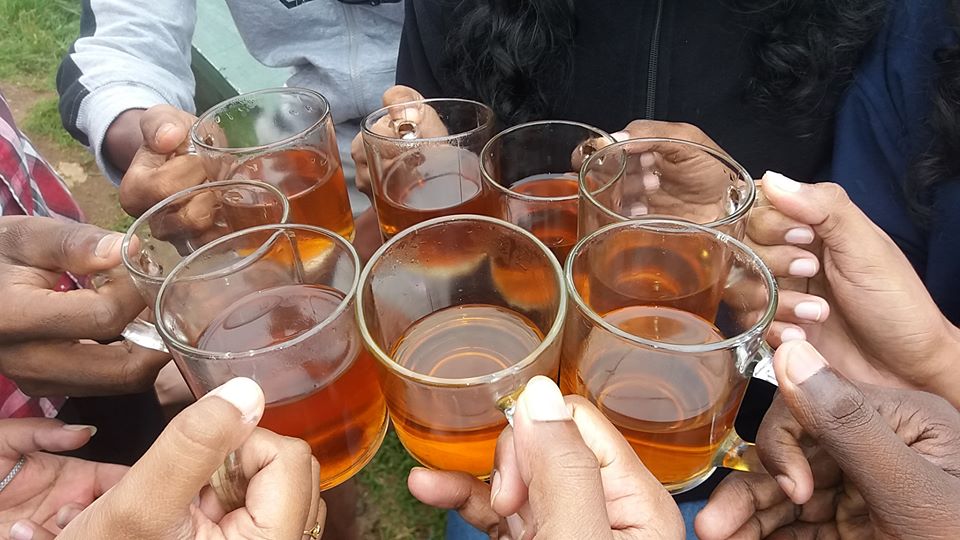 ---
Finally, we reached the top. What is a place this? That place really looks like heaven. We walk through that road in the top and we enjoyed walking and yammering in the top. We ate Rotti and plane tea in the top of the mountain. That plane tea is like ambrosia in that cool climate. We took so many photographs in there. And, again we back to the ground about 12'o clock.
I want to give some advice to you. Don't forget to wear proper suits for the cool climate. Bring a sweater, cap which close your ears are some things you have to wear. Can't survive in this place without proper suits. Hire a small vehicle for your traveling.
Why don't you plan a trip to the Highest Mountain of Sri Lanka? Did you visit this mountain already? What about your experience? Feel free to share with me.