ngage 10.0 was held yesterday (27th Mar 2018) at Dialog Auditorium. Have you planned to attend and missed it? Still, you want to know what was there?
To be honest, actually it was my first experience for ngage. I got to know about this event via Facebook and registered. It was scheduled to start at 5:45 pm anyhow we are Srilankans right, the event started around 6:15. I was wondered and excited what kind of experience I am going to earn.
Yesterday there were three speakers. I think I am able to retrieve some points what they spoke. All of them are well-known people in Srilanka. The first speech was given on the topic of Ideas, innovation and Design Realization: from initial spark to products by the Director of Colombo Design Studio Mr. Lee Bazalgette. As the title says he mentioned about how to spark an idea and develop it into a successful product. In his speech he mentioned
There is no magic bullets for innovative ideas
There is no any bad idea, every idea is good on its own
Difference between invention and innovation
How visualization helps to develop the idea
these are only a few, but important things he spoke about. Also, he shared some of his own memories as designers and the projects he is working with.
---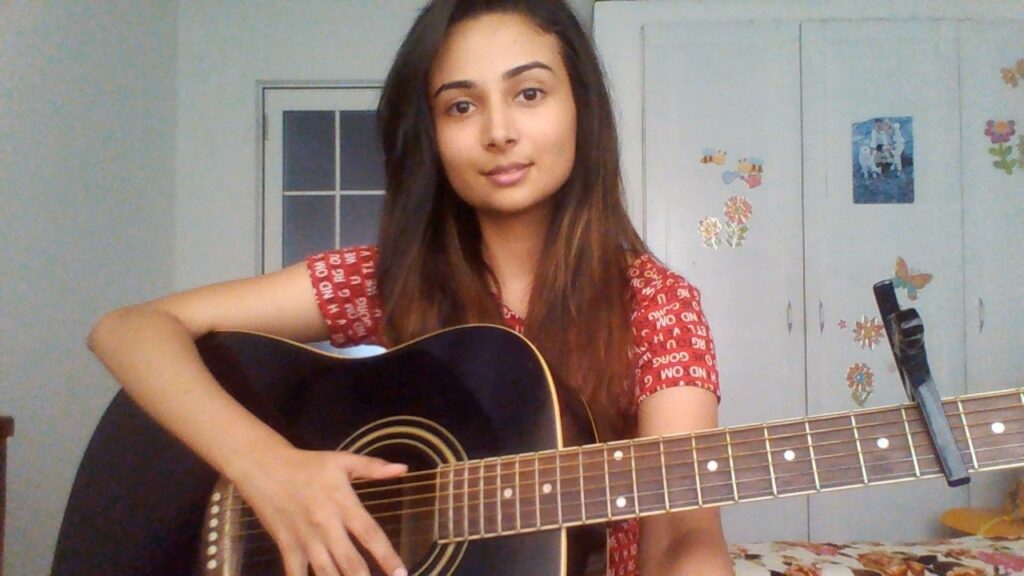 ---
Next, to him, a lovely young woman popped up on the stage to spoke on the topic of Social Media as Platform to Showcase Talent.  She is a rightful person to speak on this topic. If you are really engaging with social media you must have known about her. She is a Youtuber, famous and the youngest Cover artist in Srilanka Miss. Stephanie Sansoni. The way she speaks also cute as she sings. She started by briefing about her self. Then followed up with how she started and ended up today. Then she spoke about
how she utilizing social media as a medium to showcase her talent
what are the obstacles and struggles she facing
how to overcome negative comments
how to monetize from social media
how she manages her self with her studies and her passion
Then she wrapped up her session with her cute voice, yes she performed a beautiful song. It is a huge loss for those who missed yesterday's ngage.
Then the legend came to the stage. If you don't know about him, then I am sorry to this you are a not an entrepreneur in Srilanka. He spoke on the topic The parts I have played. I dare he is playing so many roles in his real life. He is the absolute person to speak on that topic. One of the bravest strongest and most talented Old man in Srilanka. Managing Director and CEO of N-Able Private Limited Mr.Peter D' Almeida. He started his career as a banker also starred in Television series most recently in Koombiyoo.  He had no any formal education on IT. But at the beginning, he agreed to help his friend on an IT startup and he shaped himself into whom he is today. His speech was very interesting he mentioned three main things.
---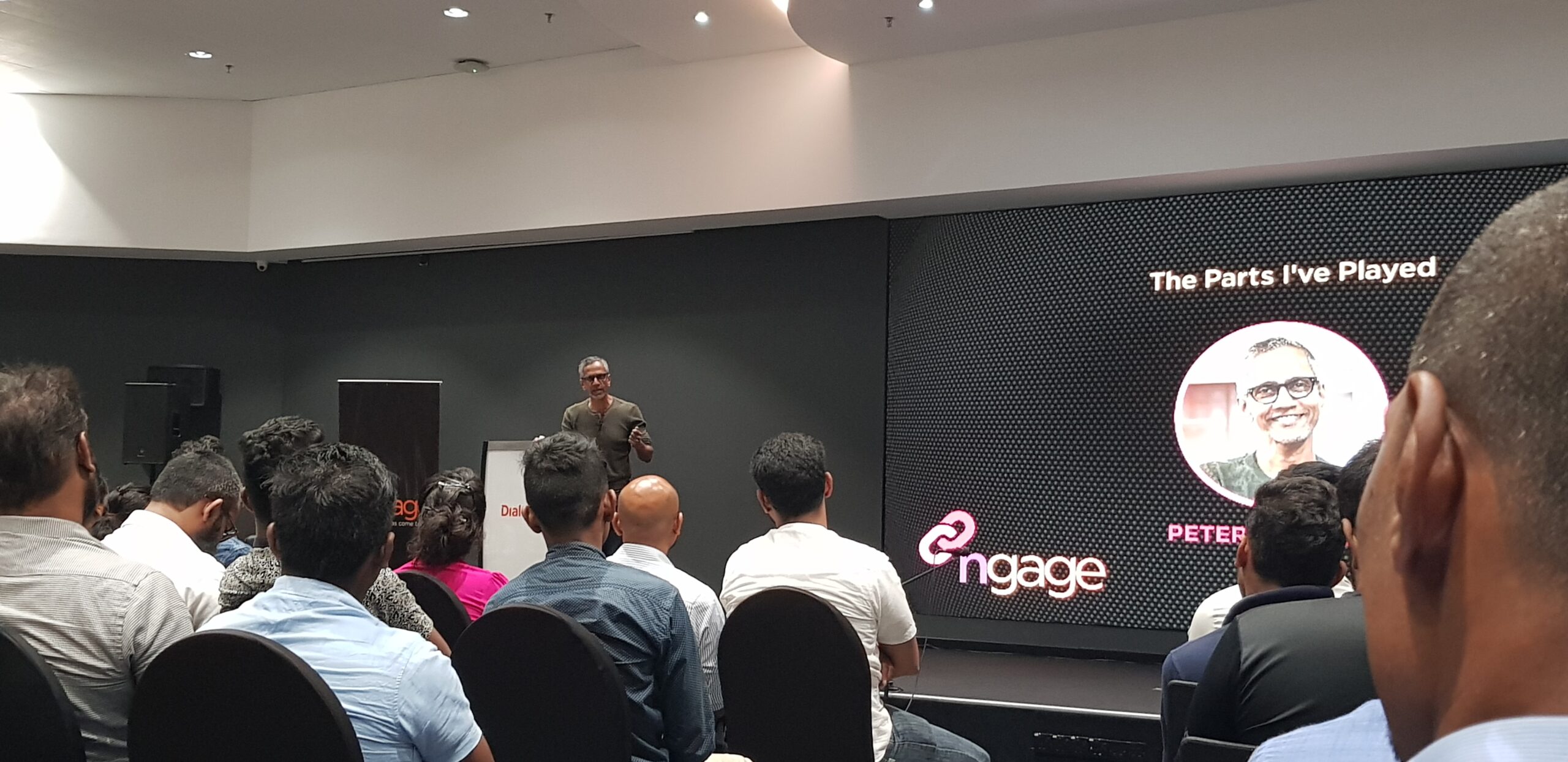 ---
a good questioner to learn and also to be productive
Engage thoroughly what ever it is we are passion about. Without full engagement, we cannot output professionalism
Avoid Distructions and be Disruptive.
Actually, it was a great evening for me. Here I have mentioned only very few things briefly. I am waiting for my next ngage meetup. Hope to see you guys there…!