"I work so can afford the luxury which gives relaxation required to continue going back to work. "
As a holiday had fallen right after a weekend, I thought of going on a short trip with my friends on a Saturday. Hooray, it is a successful trip. Isn't it? Do not be confused. Because gathering eight people for a trip is a success itself.
After having some discussions and arguments, we selected Negombo as our trip location. The reasons we selected Negombo particularly we planned a one day trip and Negombo are only 40 km away from Colombo and Beach Hotels in Negombo are a very famous trip location for tourists who are coming to Sri Lanka. In Negombo Beach Hotels, we selected The Beach All-Suite Hotel to accommodate ourselves and have fun.
---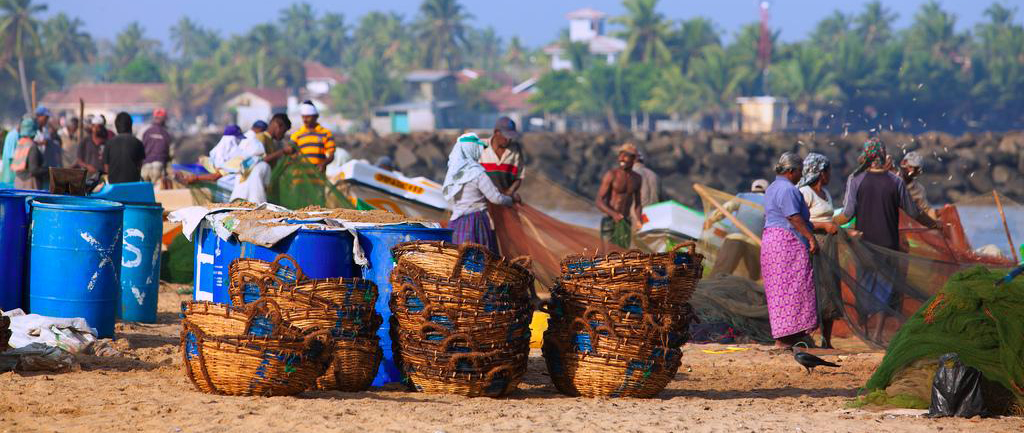 ---
We hired a van and we started our trip around 9'o clock. As we traveled through highway, we needed only 50 minutes to arrive at the hotel. The hotel lobby had a picturesque view. We were welcomed with a free mocktail which did not very tasty but okay.
We had already booked a suite for ourselves. More than locking ourselves in a room we thought it would be better to have a suite for us. They have many offers which vary time to time, their suits rates are about 45k and above. To be honest, we were astonished by the suite.it had a living room combined with a small kitchen, two rooms with attached bathrooms and a balcony with a view of the famous Negombo beach. The suite was well organized with interior decorations.
We felt like home and made ourselves comfortable. As we were hungry we ordered some starter snacks. After having some chit-chats with friends and sleep we went down to have our lunch. The hotel is having a restaurant called Thejavu which looked really nice. The hotel staffs treated us with heartwarming hospitality and they even showed much care in arranging food for my vegetarian friend.
---

---
They had buffet system and the curries were not versatile as I expected it to be. The taste of the food was also not very tasty and I was very disappointed in the food they offered.
After finishing our lunch, we wanted to enjoy a stunning thing they had. Who does not like a pool? The place was cool and the water in the pool was designed to be running. The sound of the running water and the view of the beach gave us a fine relaxation after the lunch. But when we saw the dead insects in the pool, yuck! They should take care of it.
After having some fun in the pool, we went to the Negombo beach in the evening. The beach has a separate entrance to the beach and it was a panoramic view. The beach was full of people enjoying the evening in their own way. It was full of foreigners who have come to Sri Lanka to spend their holiday to have a spectacular time. Srilanka is becoming a famous tourist spot in the world and number of tourists coming to Sri Lanka increases year by year.  With that, The Beach Hotels and Beach Resort in Sri Lanka have upgraded themselves to give a spontaneous experience to the tourists.
---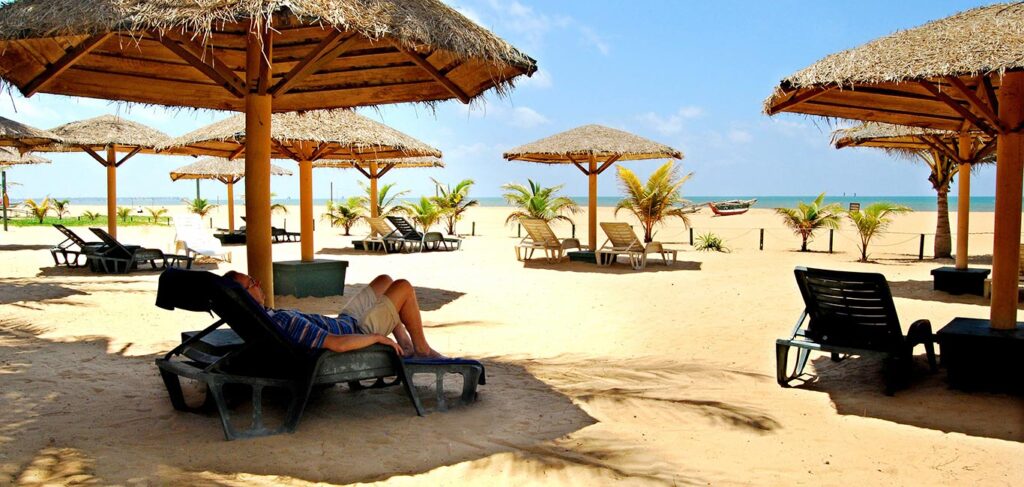 ---
We had calm sight of the sunset and returned to the hotel to be welcomed with a tea and sandwich. Comparing with the food we had earlier the tea was tasty. But the sandwich failed to hit the level of a 4-star hotel.
End of the day we were satisfied and we packed our things with good memories and vacated the suite.
All over The All Suite Beach hotel is a good place to hang out with friends and office trips. I will definitely recommend this place if you are planning for a weekend with full of rest.
---
Ratings :
Atmosphere         4/5
Suite                    4.5/5
Food                    2.8/5
Hospitality            4.5/5
Price                     3/5