Sri Lanka is the beautiful place to go for a tour. It has so many waterfalls like bambarakantha, Dhiyaluma, Dunhinda, Devon, Bomburu Ela, Suruthali, Ravna falls and etc in our hill country.  A waterfall is a  place where water comes to the ground level with series of drops. All of you want to get a bath in waterfalls, especially for the chilling water drops. Do you have any plans to get a great bath in waterfalls? I want to share my experience with the bathing place of waterfalls and want to give a good plan for you. Especially, Dhiyaluma falls bathing experience for you.
---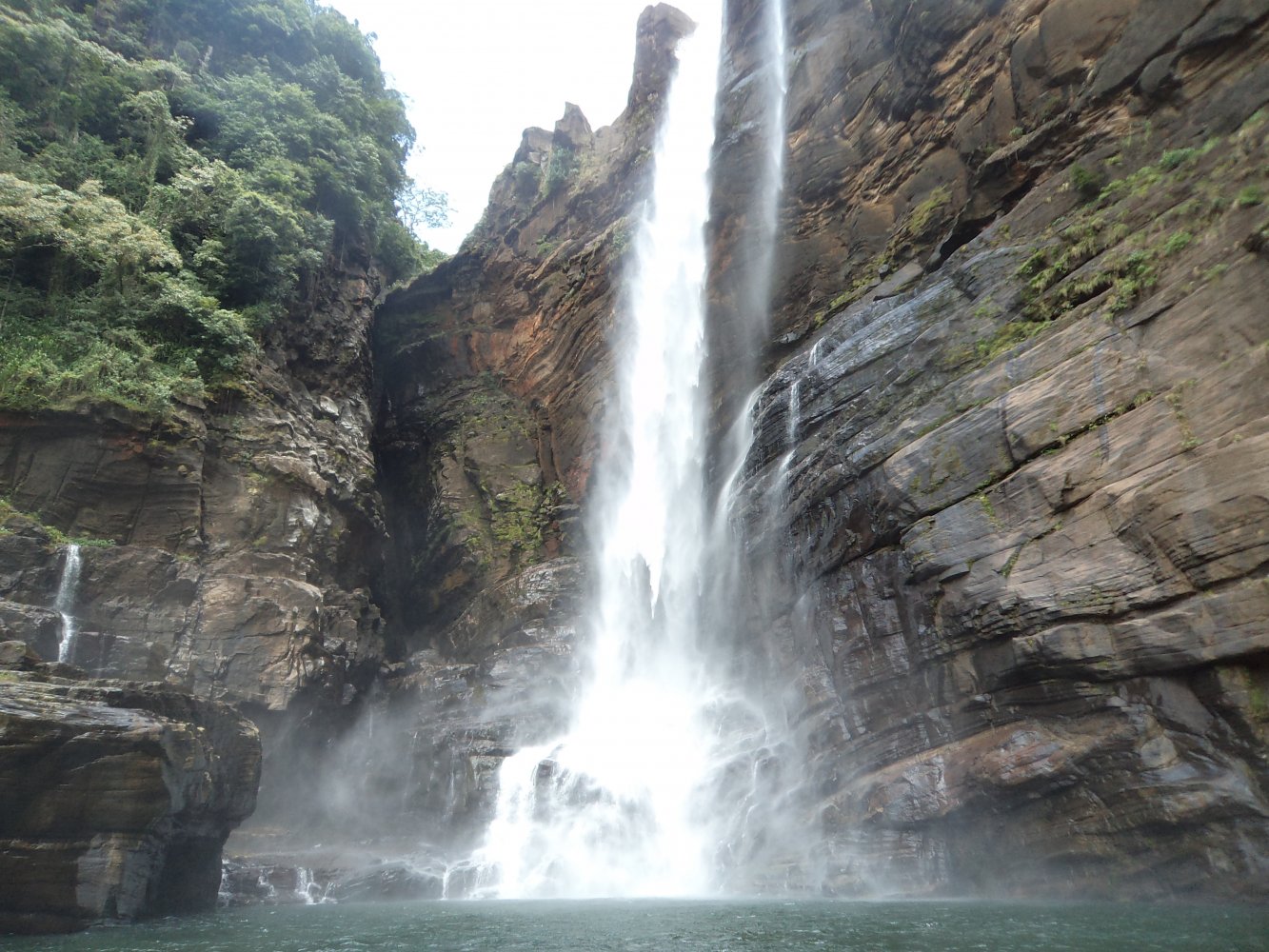 ---
Do you know about Sabaragamuwa province Waterfalls? Yeah, The Highest waterfall called Bamabarakantha with the height of 240.792 m is here. You can visit there first as your trip's first place. There is a restriction in bambarakantha waterfall. Noone can't bath in the falls. Because Its ground is deep. After that your goal place of the day.
---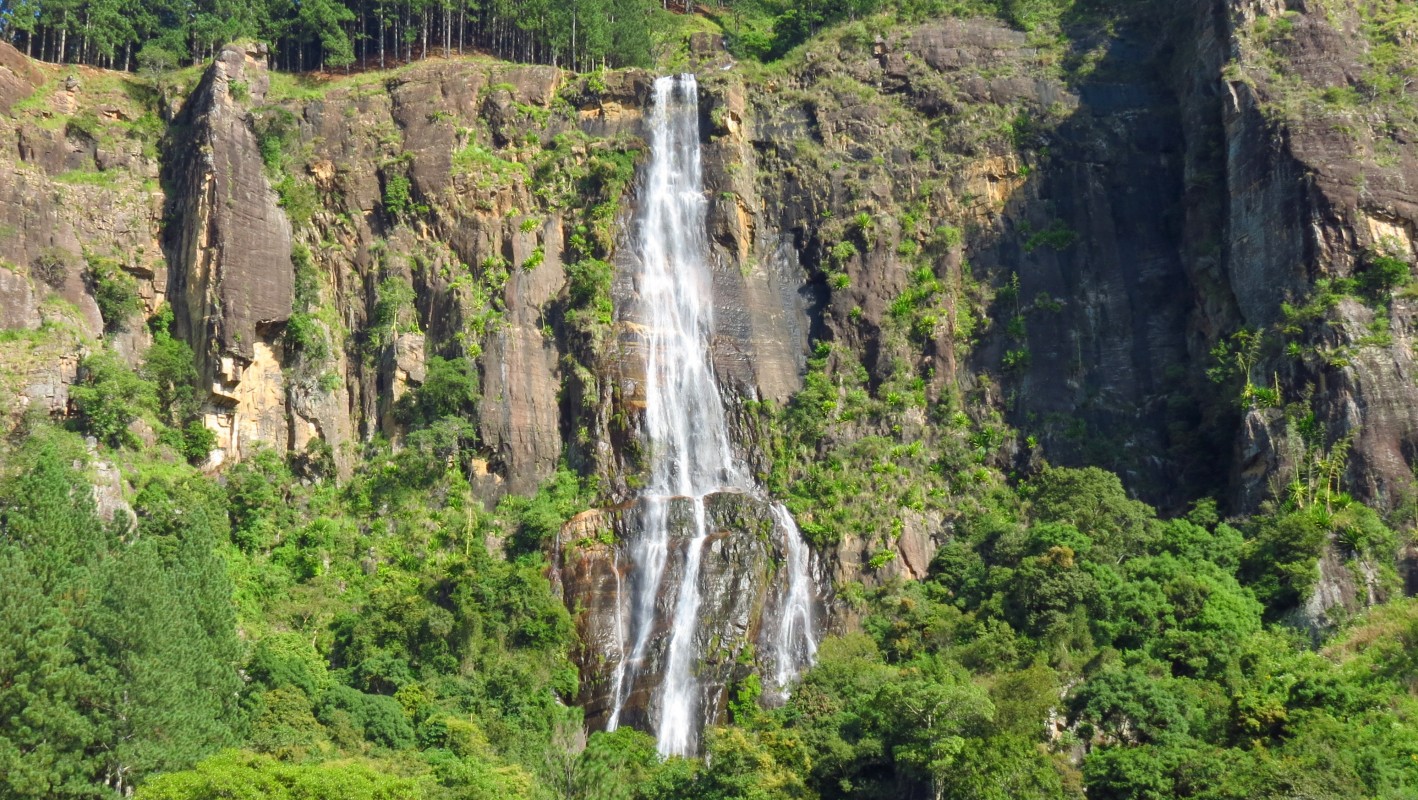 ---
First I want to share my experience. We took Badulla bus from bambarakantha junction in Batticaloa Highway. We dropped at Batticaloa Highway junction. Oh shit! We missed the bus, unfortunately. Some peoples told that no bus is available for one hour. We g. There is a Milk Badda came from the opposite side. We hold on that Milk badda and get into the badda.  This is a terrible road to travel to the final place. But'we enjoyed by yammering. There is a free of charge for traveling to the Diyaluma Falls.
---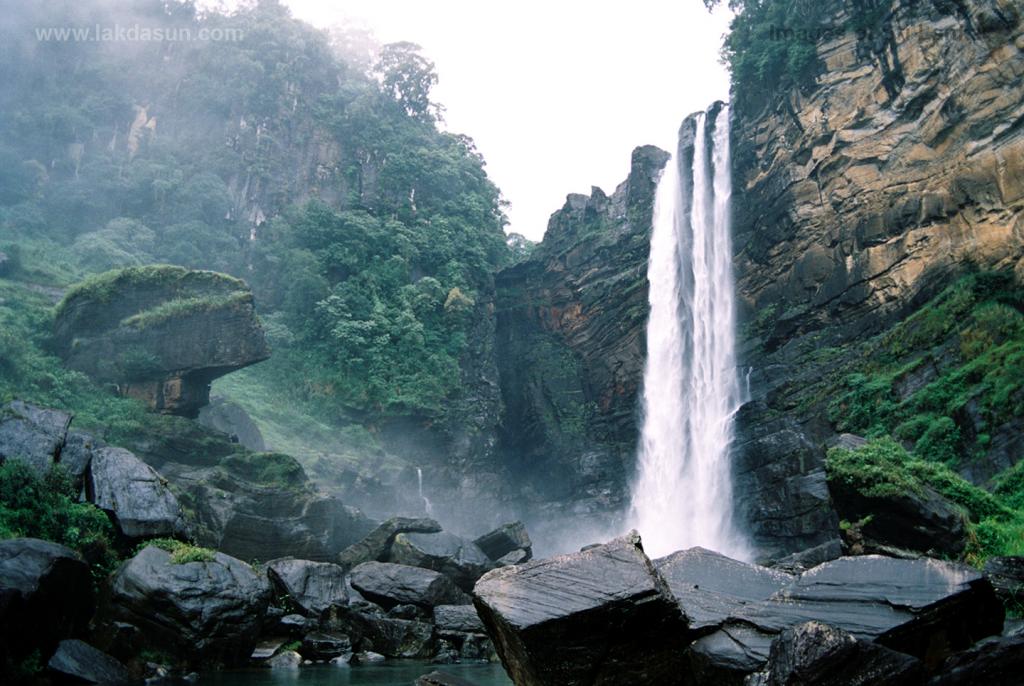 ---
Finally, we arrived that place. I want to give a small introduction to the falls before our bathing experience.  This is the second highest waterfall in Sri Lanka.All of you are afraid of hiking and bathing. Not only you including me also. There is no more afraid to be. We took so many photos in front of the falls' scenic view in the roadside. Then, We climb to the falls' ground. That is something adventurous hiking for me. Then we changed our dresses and We all together get into the falls. I am so afraid to bath in the steep drops of the falls. But, My friends forced me to bath in the steep drop. Yes! I really enjoyed it.  We took so many photos and videos while we are enjoying. Then, we ate our lunch at the hotel which is near to the falls.
There is some advice for you while your trips. Pack your bags with a towel, bathing dresses. Bring some snacks for your need. There are no shops in a terrible way. Sometimes, There is no food in the hotel which is near to the falls. So bring your lunch packs too. Feel comfortable with early planning with my advice.
Why don't you plan a trip to diyaluma falls? Don't afraid to get a bath in diyaluma falls. That place is really mesmerizing and visits once in your life. If it is not, You missed a great part of your life. Plan your own schedule quickly and ready for the blast. Pack your bags to go for the trip.