Sri Lanka is one of the most interesting places to visit. Annually we see a big number of tourists here.  They love to visit different places and enjoy the attractions. But they never miss spending some time on a seaside. The feel of happiness is great when you are on a beach with your people. Sri Lanka is famous for beaches and the climate is also fine that is why tourists expecting to visit here. Let's see the top five amazing beaches in Sri Lankan.
Unawatuna
---

---
Unawatuna is one of the famous tourist's destinations surrounded by beautiful green palm trees. It is popular for its banana shape with golden sand. It is an amazing horseshoe beach located one of the beautiful villages in Sri Lanka close to Galle. Unawatuna was voted 'The world's best tropical beach' by the discovery channel. The specialities of the beach area protected the bay and spectacular sunsets. There is a luxury, family-friendly resort that describes its perfectness. Beachside restaurants and bars are popular here along with beach volleyball. Plenty of choices for food. Great place to hang out for a couple of days. Kids almost love it. There are so many entertaining activities that are the reason why the beach is overcrowded during the sunny days.
Hikkaduwa Beach
---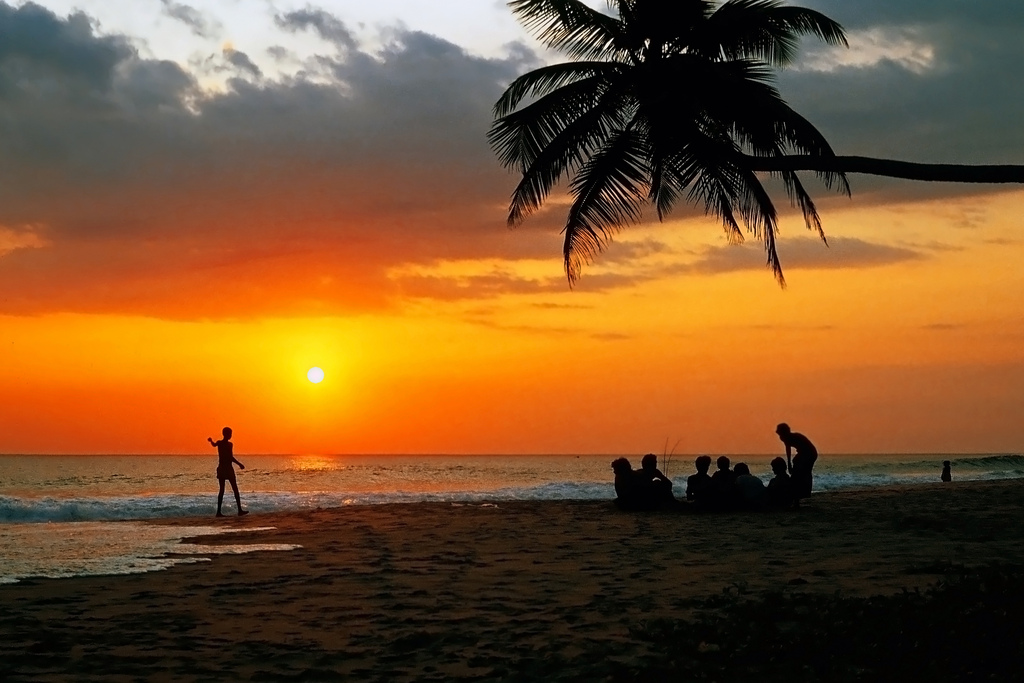 ---
Beautiful beach with merciful waves and clear water. It is nice and blue. It is a long wide beach. You can walk almost 4-5 Km. Fabulous scenes around with the amazing sunsets. You can enjoy boat trips and fishing from here. On your way to the hotel, there is a small stone stairway that leads you to another area of the beach. An absolutely great place for reading, watching the waves and for taking some good naps. Fishes from different sizes and colours. It is a treat to see them under the clear water. You can snorkel from the beach. Small restaurants and hotels around there. So the atmosphere is always great. Some spots are good for kids. Most of the people love it because of its neatness.
Nilaveli Beach
---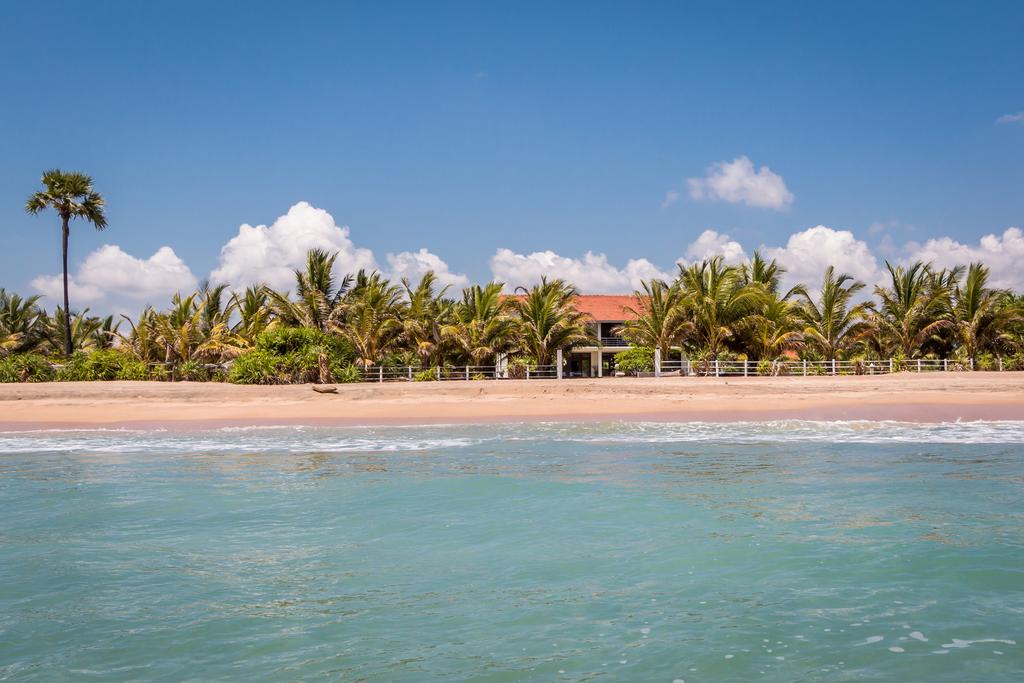 ---
Nice beach to relax and for sun bath. Anyone enjoy sea bath as the sea waves are very mild. Local and foreign tourists keep visiting there and enjoy the lovely water. Excellent safe swimming here with the wide sandy beach. A great place for families and childen to spend some good times. The beach is backed by Palm trees and screw pins. There are enough parking places and some local shops. If you want to visit a peaceful and friendly location with the beachside, you can choose the Nilaveli beach. You can go to Pigeon Island from here as well. Behind the beach, there are shops and cafes where you can buy toys, sweets, and street foods. During the monsoon season, the sea can be very rough. So it is impossible to swim as the current is so dangerous. A must visit place in Trinco.
Kalkudah and Pasikuda beach
---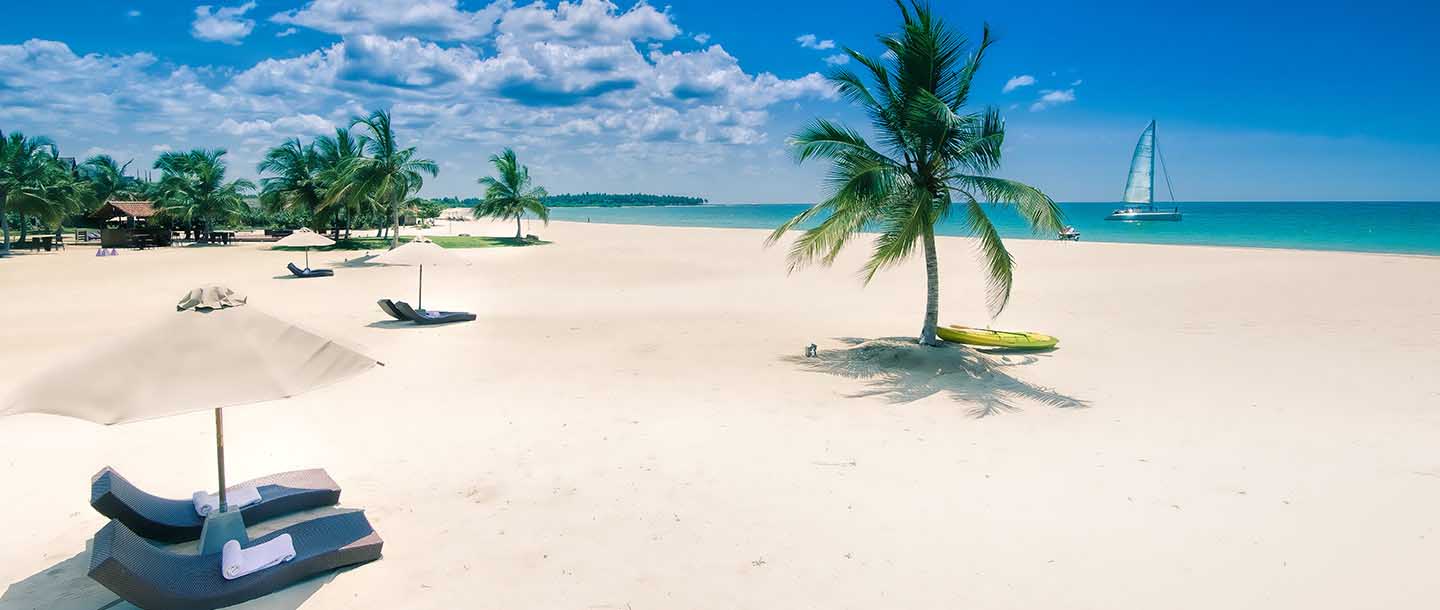 ---
The combined beaches of Kalkudah and Pasikuda are popular for bathing as the water is so clear. These two combined beaches are popular with enough facilities. This is much in favour for the budget travelers. Kalkudah has dazzling and soft sands everywhere. There are two small resorts either sides of the main path of the beach. A government-driven 'Special Economic Zone' is currently being built on Pasikuda beach which includes 14 luxury hotels. Still, there are many places to stay. Calm sunrises are spectacular. There is also motorized nearby. Water is shallow in the bay and nice to have a sea bath. Surfing is a popular sport here, and  the visitors enjoy playing on a soft sand.
Arugambay
---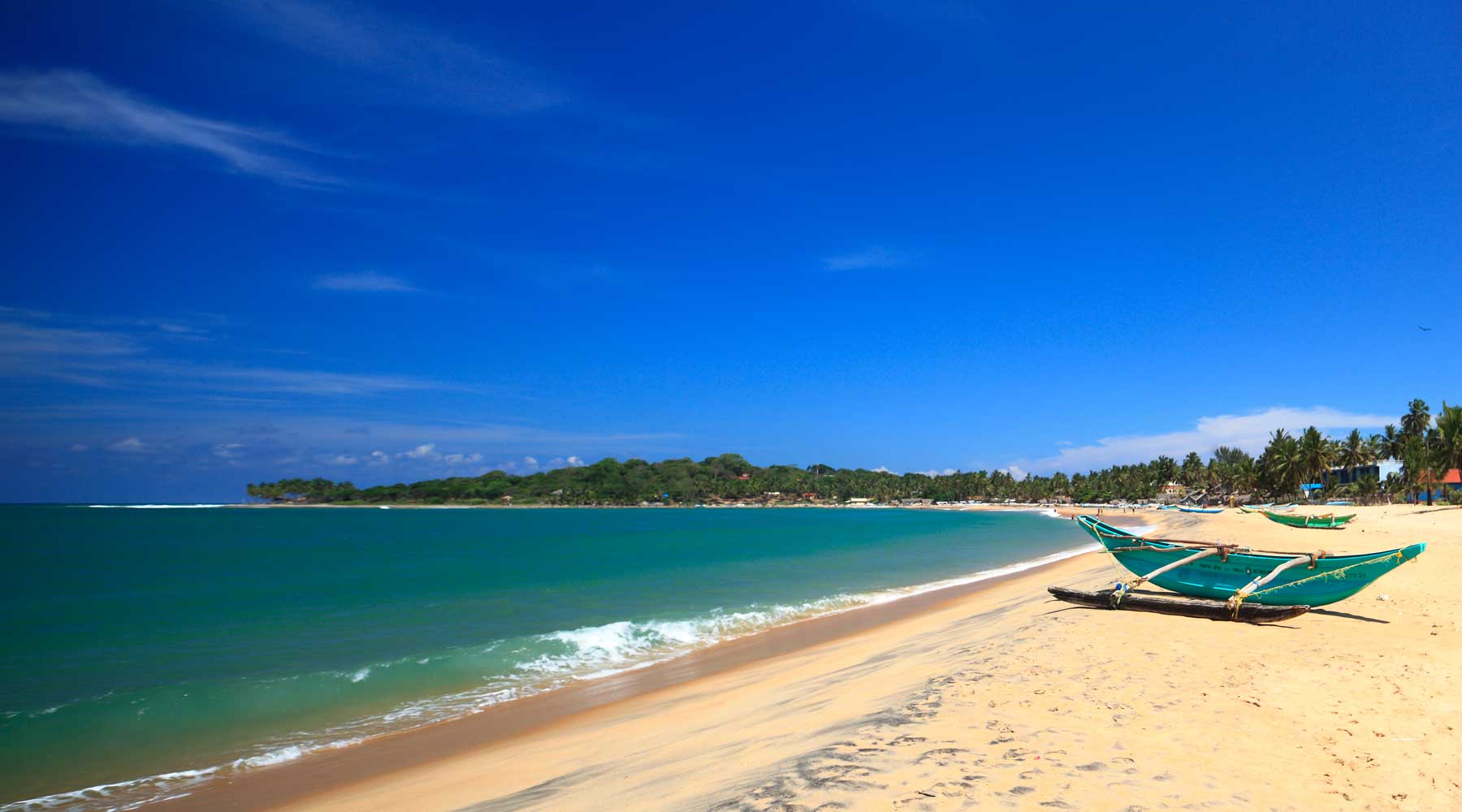 ---
Agreat spot to visit. Arugam bay is very quite and beautiful location. Chilled place and crashing waves which attracts many tourists and suffers every year. Suffers arrived around the world to enjoy the waves and take part in surfing competitions. It is known as surfer's paradise. The best surfing beach in Sri Lanka. Still, lots to do there even you  don't surf. Strolls on the beach, cooking classes, Kumana safari, go out with the fisherman are such interesting things to do near there. There are so many places to eat and drink, tasty and prices with vary. Nice views around the beach. Buddhist and Hindu temples are located close by.
Here i mentioned the top five amazing beaches and the specialties of those beaches. It was my great pleasure spending time in these beaches. Apart from swimming, there are a lot of things to do and admire. It is my wonderful experience and what about you? It is your time to visit end enjoy.
Share your experiences if you have visited earlier.
Thank you.