Sri Lanka is the most beautiful island in the Indian ocean. You can see there are many geographical places that you never see in others. There are Mountains with wonderful waterfalls, Bluish Sea with eye-catching beaches, Historical Places, Cultural ancient Things, Fantastic Villages and more and more. Sri Lanka is the best place for road trips. Doesn't matter if you are a foreigner or local but surely you can have the world best road trip here. After hearing this you must ready to go Sri Lanka for road trip So I try to help you here.
---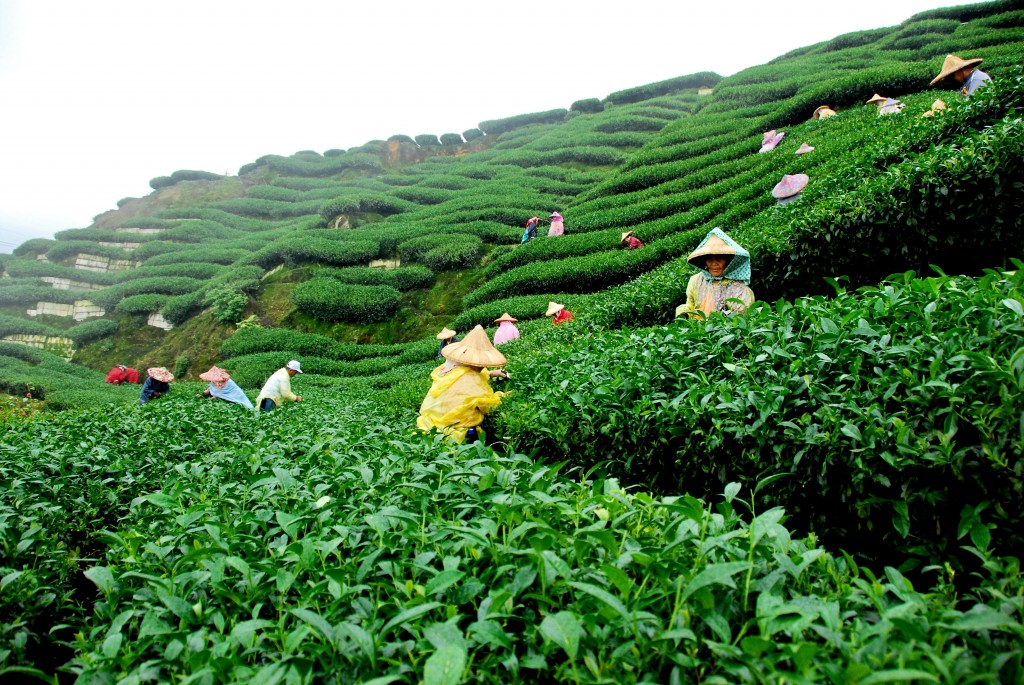 ---
Road trips are fantastic in everyone's life. Nowadays people get stress easily. So road trips are the perfect solution to relieve the mental stress. Now you select Sri Lanka for a road trip. Yes, it's 100% worth idea in your life. So guys Here I will talk about the routes of different types of road trips in Sri Lanka. You don't worry about it. What do you want to do is just plan your road trip. Below I try to find most of the road trips in Sri Lanka for you.
Mountain View
Colombo – Nuwara Eliya – Hortain Plains – Ella – Kandy
Do you love to view greenish mountains and waterfalls? This is your place. You can start this from the Colombo Capital of Sri Lanka with the warm heat then you can feel the sweetest cool. It's a 5-hour traveling on the road but you can visit the entire places on it. On the way to Nuwara Eliya, you can see many tea plantations on the mountain. You can stop there and visit those places. You must stay at night in Nuwara Eliya. The weather is very cool there.
Hortain Plains is another beautiful location. You can enjoy the natural view and some wildlife also there. Ella is the mother of waterfalls and rivers. Mini Adam's peak is there. You can have a small hike also there. You can take bathe and enjoy the cold water and mesmerizing waterfalls here. Here you can stop your road trip and then you can get a train to Ella-Kandy. Because more than road trip you can enjoy the train view through this route. So if you can get a train. It's the best. Kandy has the historical places and botanical garden. The entire way through this route you can enjoy the curves with mountain views. You can't forget this road trip. Every mountain lover should watch this places.
---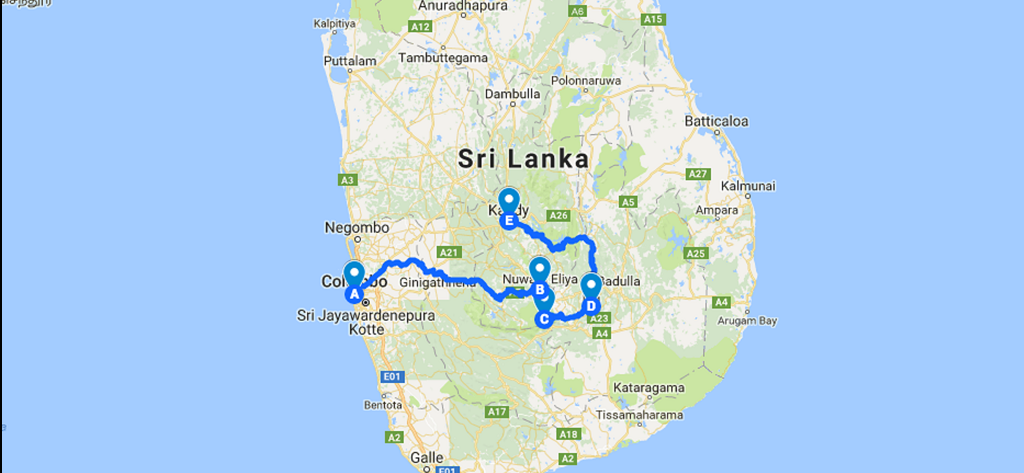 ---
Cultural Triangle
Colombo – Kandy – Anuradapura – Polonnaruwa – Sigiriya – Kandy
Sri Lanka has a huge historical story behind every part of the places. The Central & Nothern Central Provinces have a lot of historical and rare places. For the road trips, this route is for watching places and enjoy the trips. You can enjoy the road trip and also the typical trip. If you love to visit old palaces and rocks you must select this pathway.
From Colombo to Kandy the climate is awesome you can enjoy the driving then From Kandy-Other places are the cultural triangle places. Most of the people in Sri Lanka are Buddhist but you can see there are a lot of other people come to visit. Most of the Buddhist temples, Architectural remains of rock, top fortresses, and ancient temples.
Sigiriya has the very interesting story behind the rock. It's announced the UN heritage also. You can enjoy here fantastic stone drawings and hiking also. If you plan this route on the poya days you can see the prayers and some more special things on the temples.
You can Stay in Anuradhapura or Habarana, then drive back to Polonnaruwa. There are you can visit temples and ancient rivers also. There are many beautiful and large Buddha statue. On this route, you can visit more cultural places and enjoy the trip.
---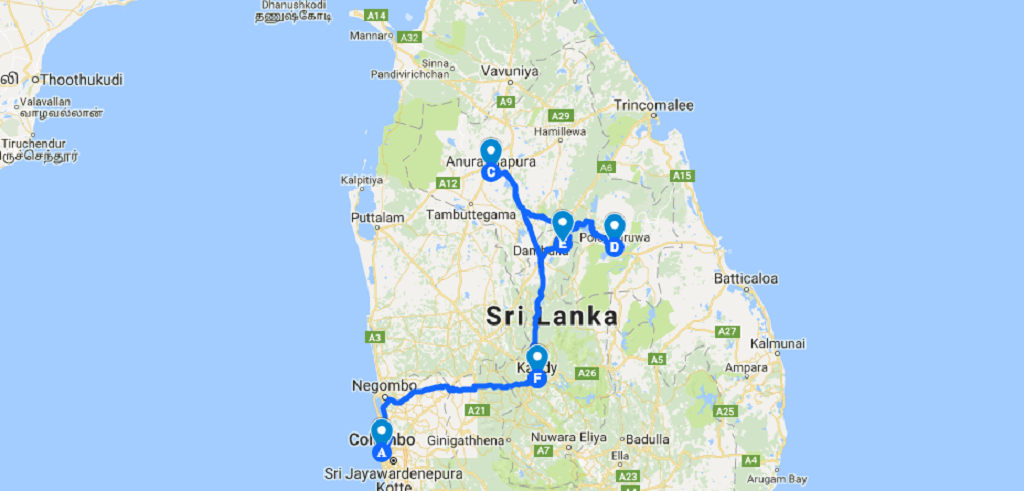 ---
Beach sides
Colombo – Kalutara – Hikkaduwa – Galle – Welligama – Matara – Yala – Arugam Bay
Beaches are the precious gift of Lankan beauty. Sri Lanka is an island So there's no wonder that it has a lot of beaches. The wonder is every beach have a specialty and own beauty. You can enjoy each of the beaches more than a day. Through this beach road trips, you can find more and more beaches.
Hikkaduwa, Galle and Arugam Bay are my favorite beaches. For the real stress relieve can get from this beach road trip. This is the longer trips than other road trips But the enjoy is unlimited here. There are large hotels and small restaurants also there. You can enjoy the nights also.
---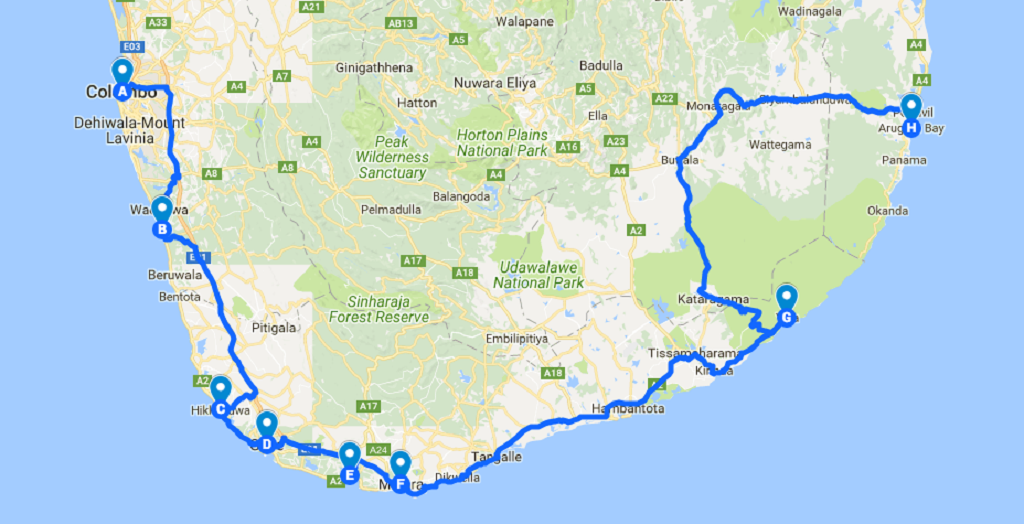 ---
Natural Park View
Colombo – Singaraja – Horton Plains –  Gal Oya
There are a lot of people who love wild animals and birds. They love to watch them. Most of them took photos also. If you want to enjoy the travel and wildlife you must select the natural park view. Not only animals and birds but also you can see many rare species of plants also. This is one of the best enjoyable road trip route. Sri Lanka's Natural Parks are some of the most diverse in the world.
This road trip takes you to three completely different ones. Sinharaja is a tropical rainforest full of native birds, amphibians, and plants. Stay overnight at the Rainforest Ecolodge to really experience the magic of the place. After plenty of jungle exploring go uphill to Ella and visit the Horton Plains National Park to do some high mountain trekking. Don't forget your sweater because the evenings are cold! Stay for a day or two in Ella and then go downhill to Gal Oya National Park. Stay at Gal Oya Lodge and see wild elephants and peacocks and maybe you'll catch a glimpse of a leopard.
After the National Parks road trip you can drive down to Arugam Bay and do the beaches road trip in reverse back to Colombo.
---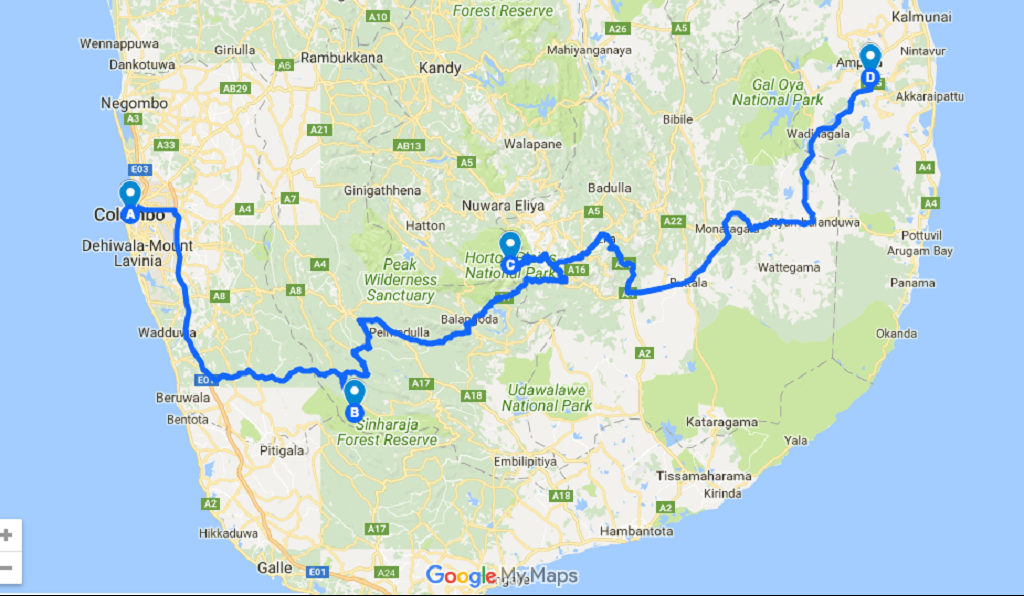 ---
North Side  Route
Negombo – Colombo – Anuradhapura – Wilpattu – Mannar – Jaffna
Nothern Province has a huge level of cultural, historical and entertainment places. You can enjoy the roadside with full freedom. The less distance but a lot of tourist places are there. Most of the people don't know about the actual beauty of Nothern Province. There are many beaches and temples. You can enjoy the different variety of seafood. While traveling Colombo-Negombo you can stay at Negombo beach also.
---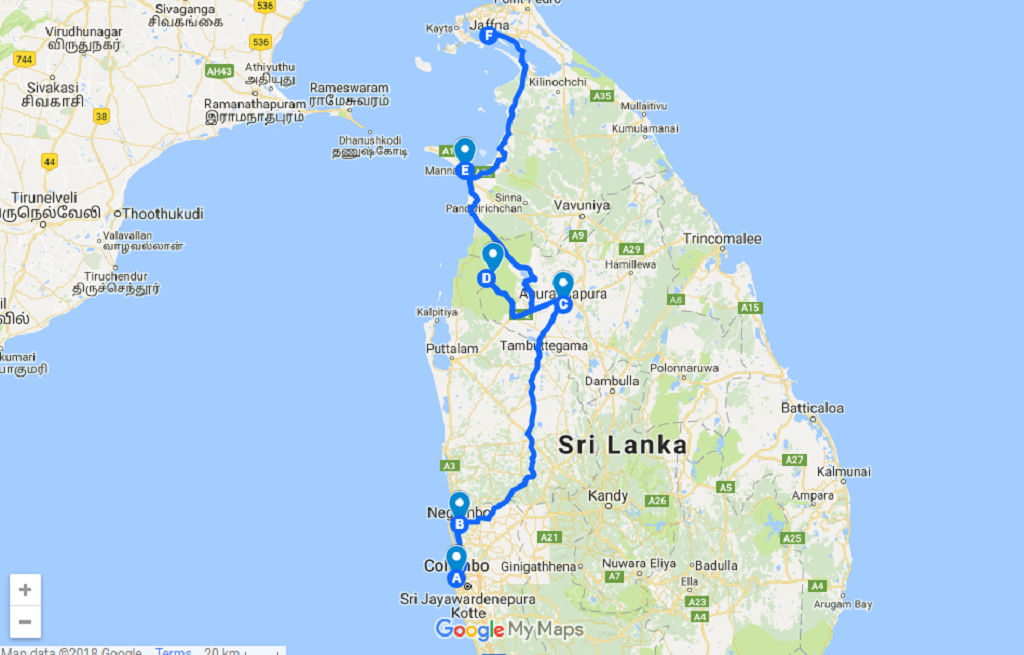 ---
Therefore here I mention the routes of major 5 types of road trips in Sri Lanka. Sri Lanka is the number one choice for the road trips. So according to my suggestions, you can choose one of it & enjoy your road trips. First, you can choose which type of road trip you want? then you can go the route. So how many of you enjoy my blog? Let us share our experiences about these routes in the comments and like my blog.