It's no secret that LinkedIn is the number one professional social networking site with 660 million users in more than 200 countries across the globe. According to Jobvite Recruiter Nation Survey, 87% of recruiters use LinkedIn for their candidate search. So, as a professional or student, LinkedIn is the best place to network and look for job opportunities.
LinkedIn has been including new features that make it even more worthy for personal branding. These special features in LinkedIn make it as a unique and powerful networking site that can be your exclusive career manager – if you use the features correctly then it will help you virtually with all the aspects of your career.
---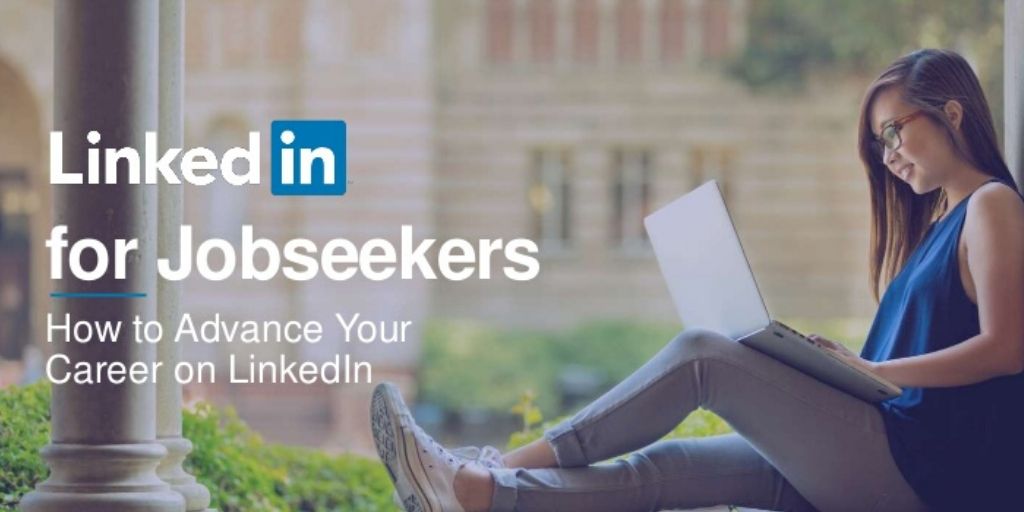 ---
Out of the dozens of valuable career management features in LinkedIn, here are the ten tactical ways to leverage LinkedIn to expand your professional network and career.
Maintain an Up to Date LinkedIn Profile.
According to LinkedIn's blog, LinkedIn profiles with a profile picture are likely to get 14 times more page views, while those LinkedIn users who mentioned about their skills are likely to get 13 times more profile views than those who don't. In LinkedIn, there are nearly 45,000 skills to pick from. So, if you want to get notice by your potential employers/recruiters then make sure to regularly update your LinkedIn profile, add a professional profile picture and mention your notable skills both professional and soft skills.
Define Your Present Skills & Objectives
You never want your LinkedIn profile to look like an outdated one, if it does then there is high chance recruiters and companies might neglect you in their candidate search. Therefore, don't miss anything out about your current skills and objectives. Use your profile headline to share your main objective and add all of your skills on your LinkedIn page to ensure you are using LinkedIn to build a right career path for you.
Give an Update to Your LinkedIn Headline
When people search on LinkedIn, your profile picture, name and headline (which is listed below your LinkedIn profile picture) are the only things they see first about you. Hence, your LinkedIn headline should stick out and highlight what you are presently doing or what kind of career you're regarding for. For example "HR Manager- Connecting and networking employees with management" is a form of headline that very clearly highlights about the objective and might grab immediate attention when compared to normal headlines like "Soil Tech Engineer in the public sector."
Highlight Your Work Experiences.
If you want your recent work experiences evident to anybody who checks your LinkedIn profile then you need to highlight them in your profile, especially when you are actively searching for new job opportunities. Highlighting your work experiences help you to engage and connect with the companies and recruiters to find your desired job. It will make your job search process easier. As per Canfield, recruiters routinely search for their candidates according to the years of experience.
Connect and Build a 1st Degree Professional Network
Career coach Hellmann advises to have at least 70 connections in your LinkedIn. If you're using LinkedIn as a tool for your job search and career development, then make sure you know your connections well enough to network with them. As your LinkedIn connections can help you to rapidly upsurge your exposure and contact to other professional connections and networking. LinkedIn even sorts it simple for you to connect with your known people on LinkedIn by bringing in your contact list from platforms like Gmail.
Reach and Follow the Companies You're Interested In.
In LinkedIn, you can easily find and follow the companies and organizations. Create a list of the firms that you would like to work for and follow their LinkedIn profile. It will help you to learn about their business, company's current news and new positions or vacancies available in the firm, so, you can apply for the position or vacancy in case it's relevant to you.
Make Use of the Advanced Search Option 
LinkedIn's advanced search option helps you to search for your favourite companies. With this advanced search option, you can find out who of your LinkedIn connections are associated with your favourite companies and reach out these people to gather information about the company. For example, if the person works there, you can gather information like company culture, work environment, etc. And if the person is a client or service provider you can get information on how it's like to do business with that particular company. Get creative in your research, so, you discover the best way to approach the company for a job.
Be More Active & Get Involved with Professional Groups.
As LinkedIn CEO Jeff Weiner suggests, be authentic and trendy on LinkedIn. Whether you are posting an article you wrote or publishing a video makes sure they are trending and up to date content. And get involved with LinkedIn professional groups to interact with other people on LinkedIn. Through advanced search, you can find out the professional groups in your area to get involved in online conversations. This way you can expand your professional network and probably connect with the companies that you want to work in the future. The more you interact with other professionals and publish professional standard posts, the more you will able to build your recognition in LinkedIn.
Get to Know Your Future Boss and Executive Team
Before heading in for an interview, you can use LinkedIn in your advantage to research about your interviewers and hiring managers to learn about their interests, likes and many more. So that you can leverage that gathered information during your interview to create relatability and show your potential employer that you've done your homework. One more thing When you approach an employer through LinkedIn for a job opportunity make sure your message is humble, polite and highly professional, so, when they receive your message, they feel inclined to respond.
Do Your Network after Business Hours
Based on Mashable, stats only 8.33% of Americans use LinkedIn during their working hours which is contrary to other social media channels like Facebook. (Nearly 30% people use Facebook during their office hours). This study shows that you may get more exposure and interaction if you update your status, publish posts, or network and connect with people & firms after business hours on LinkedIn. Try this out to discover what works best in getting more interactions and responses.
Conclusion
I've shared 10 modest tactics that you can use right now to enhance your LinkedIn profile, and all these steps take less than 10 minutes for each. So, next time when you find yourself getting bored at work, pick one of these simple steps to do. Complete one optimization a week, and before you know, you'll have a fully updated new LinkedIn profile in your hand to advance your career.
I hope it's a useful article for you; if you find it informative, let me know your appreciation through your likes, comments and shares!